Long hair
Pros:
Versatile
Less frequent washing and cutting
Husband prefers
Cons:
OMG grabby baby hands HURT!
I do nothing other than tie it back these days
Short hair
Pros:
Easy to look after
Funky
No more hair-pulling
Fits under a cycle helmet/theatre wig more easily
Cons:
Needs more washing (I found short hair needed a wash every day)
Needs cutting more frequently or risk looking rubbish as layers grow out
Me now:
Me with short hair in 1999:
Some ideas: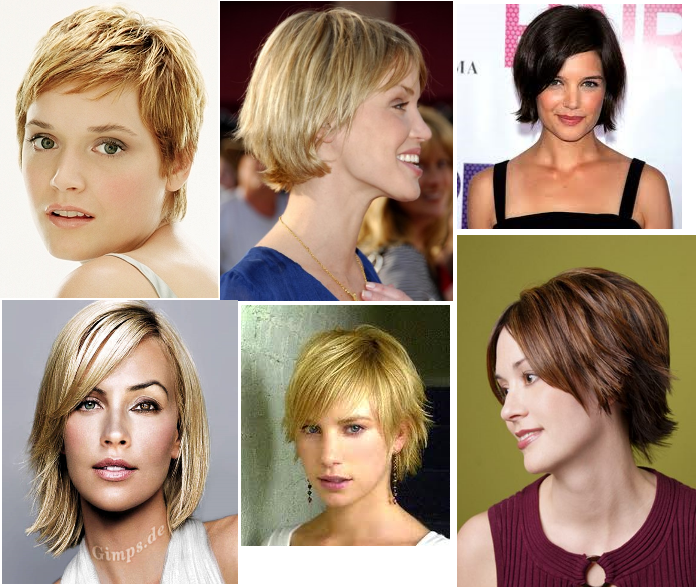 I need a haircut, and I'm sorely tempted to get it cut quite short. I always intended to chop it all off after I got married, but never got round to it and once more my hair has become long, boring and split-ended.